---
E2C, which stands for 'Easy to Connect', began its operations in 2013. Our aim is to simplify communication technology and make it accessible to older adults. This growing segment in populations worldwide is the most disconnected from the rapid advance of technology. Our mission is to help older adults reconnect with junior generations, with their peers, and with social services and institutions in an effort to keep them active, engaged, and independent. We believe that facilitating their communication capabilities helps relieve their loneliness and enhance their overall well-being.
We develop senior-focused hardware-independent software for Android communication devices (phones and tablets), as well as Internet-based communication platforms. The software is built around our patented "Positive Touch" technology. Its unique combination of 3 elements—a long tap with both vibratory and visual feedback—prevents the user from activating an undesired feature as a result of pressing the wrong key, an error that is common in older people and very frustrating to them. Our products are available in multiple languages and are sold across the globe (US, UK, Germany, France, Spain, Italy, Netherland, Israel, Russia, Ukraine, Hong-Kong, Australia, and many other countries).
Our software helps older adults ignore their decreased vision, reduced motor skills, and impaired memory by offering a simple and direct user experience. This entails employing enlarged fonts and simple backgrounds; labeling all buttons instead of relying only on icons; avoiding the use of swipe or scroll gestures as much as possible; providing both written and voice confirmation requests for input commands; and much more.
The products we offer are available both as white label and OEM solutions that can be implemented by business enterprises and institutions working with the elderly. Our phone and tablet software connects the user to simplified versions of popular social media apps such as WhatsApp, Zoom, Facebook, Waze, and YouTube. We also develop custom-made content platforms intended to enable real-time participation in live activities like lectures, classes, or bingo games. Furthermore, we provide a supplementary web-based platform that allows caregivers to check on the safety of care receivers from any remote location. This platform also receives alert notifications from the care receiver's phone and can activate it remotely in case of emergencies. In short, we offer an ever-evolving range of products that help non-tech-savvy older adults connect to and with the world.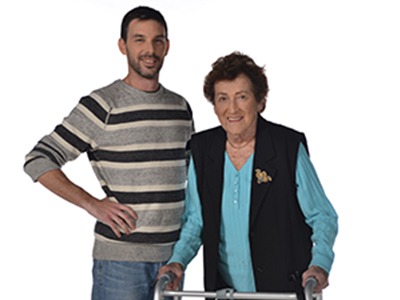 Amir Alon
CEO and Co-Founder, with Grandma Bella
---
Experienced software developer, BSc in Computers from the Herzliya Interdisciplinary Center. Former team and project manager in several software companies.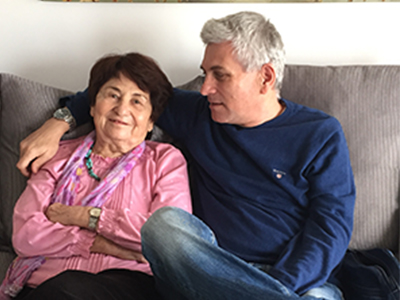 Eyal Hakner
Director and Co-Founder, with Grandma Gila
---
Hi-tech entrepreneur with 30+ years' experience. As Co-founder and former CEO of FIS Software (A leading provider of core software to the global insurance market), Mr. Hakner - formulated and implemented the strategy that turned FIS into a global, highly profitable organization, employing 400 software professionals around the world.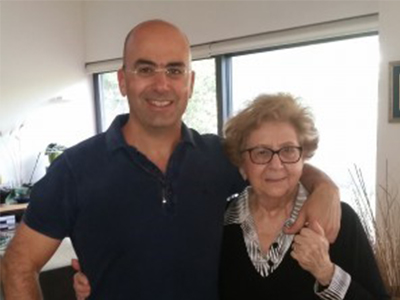 Nimrod Kimchi
Director and Co-Founder, with Grandma Lilly
---
Seasoned entrepreneur with 20+ years' experience in Internet- and mobile-related companies. Founder and director of Unicell, Tweegee, and Curious Minds Israel, among others.